If you want to purchase your dream house at a great price, you should monitor the real estate sector closely. That way, you can identify housing market patterns and trends and map out your homebuying journey accordingly.
Now, let's take a look at three tips to help you track the housing market so you can speed up your home search.
1. Analyze the Prices of Recently Sold Houses
Take a look at the prices of recently sold houses in your preferred cities and towns. Then, you can use this housing market data to understand the average price range for houses in areas where you want to live.
As you review the prices of recently sold houses, you may want to narrow your homebuying criteria as well. With homebuying criteria in hand, you'll be better equipped than other buyers to seamlessly navigate the property buying journey.
2. Find Out How Quickly Houses Are Selling
Differentiating a buyer's market from a seller's market is key, particularly for a buyer who wants to achieve the best-possible results. If you find out how quickly residences are selling in your preferred cities and towns, you can distinguish a buyer's market from a seller's one.
In a buyer's market, there is an abundance of sellers and a shortage of buyers. This means buyers will find lots of outstanding houses at their disposal.
Comparatively, in a seller's market, there is an abundance of buyers and a shortage of sellers. If you're a buyer operating in a seller's market, you likely will need to bid competitively to acquire your ideal residence.
Once you determine whether you're preparing to enter a buyer's or seller's market, it generally is a good idea to plan ahead for the property buying journey as much as possible. If you know exactly what you want to find in your dream house and where you want to live, you can quickly and effortlessly discover your ideal residence in any housing market, at any time.
3. Assess Houses That Fall Within Your Price Range
Many houses are available in cities and towns nationwide, but it is important to determine exactly how much you can spend on a residence prior to entering the real estate market. If you establish a homebuying budget, you can review the prices of houses that fall within your price range. Perhaps most important, you can avoid the risk of spending too much to acquire your ideal house.
As you kick off a home search, you may want to collaborate with a real estate agent too. A real estate agent is happy to help you pursue houses in your preferred cities and towns and find one that matches your expectations. Plus, a real estate agent will help you submit an offer to purchase your dream home that hits the mark with a seller.
Ready to conduct a home search? Use the aforementioned tips, and you can perform an extensive analysis of the real estate market and boost the likelihood of a successful property buying experience.
Online courses are gaining popularity as a way to learn new skills and subjects without enrolling in expensive certificate or degree programs. They're also great for working adults and parents who don't have time to leave the house every night to go to a class after work. Better yet, many online courses are free (or come with a free trial), so you don't have to worry about losing money if you don't like the course.
You might be wondering, "What can I really learn from an online course that will benefit me as a homeowner?" There are a number of courses relevant to homeowners when it comes to things like the home buying process, budgeting, interior design, and more.
In this article, we're going to introduce you to some of those courses in case you have some free hours in the evenings and want to learn something new. Read on for our list of the best free online courses for homeowners (or soon-to be homeowners).
Buying a home
Unfortunately, many of us go into the home-buying process knowing little about what to expect. This can be cause for stress and anxiety as you navigate the complicated steps of building credit, getting preapproved, and making an offer.
Udemy offers a one-hour course on home buying that can help you with this process. First, A Beginner's Guide to Buying Your First Home will help you prepare for a down payment, understand the housing market, and teach you about things like home inspections and appraisals.
Personal finance
I often wish that kids were taught more practical finance and budgeting skills in high school so they have an idea of what to expect once they graduate and enter the workforce or apply to college.
Making financial decisions is stressful at any time of your life, whether it's taking out student loans, buying your first home, or deciding when is the right time to retire. Fortunately, edX has you covered with this free personal finance course from Purdue University.
You'll learn about retirement savings, the different types of investments, how insurance works, and the role credit plays in your ability to make healthy financial decisions.
Interior design
Decorating and designing the layout of your furniture is often something that we just guess at. Maybe you saw layouts and colors that you liked on Pinterest and tried to emulate them, or perhaps you just buy decorations and furniture just because you like them and not because they fit the style of your home.
If you want to gain a better understanding of basic interior design and decorating, this series of video lectures from Howcast is a great place to start. With 53 short videos you can watch whenever and wherever you want, you can browse and learn at your leisure, then try some of these methods in your own home.
If relocation and house hunting is in the foreseeable future for you and your family, making a list of requirements and preferences will help ensure that you're satisfied with your next home.
Checklists are available from a variety of sources, including real estate agents and The U.S. Department of Housing and Urban Development.

While it's nearly impossible to find an affordable property that's a short drive from everywhere and that meets all your requirements, creating a prioritized list will help you clarify your goals and help you get the real estate features that are the most important to you and your family. Having a well organized list of priorities will also make it easier and more practical for your real estate agent to locate properties for sale that are aligned with your needs and preferences.

While the ideal home should be comfortably close to jobs, schools, childcare, and supermarkets, there are other conveniences and necessities that are sometimes overlooked by home buyers. Here are a few additional items to consider:
Medical and dental offices: Although it's difficult find the ideal house that also happens to be located just a short drive from all your family's medical and dental care providers, it's a goal worth considering when evaluating different properties. Being close to a preferred hospital can also be a desirable feature -- especially if you expect to be looking for top-quality maternity care in the near future.

Houses of worship: If you and your family attend religious services several times a month, it would definitely make life easier to live a short distance from your favorite church, synagogue, or mosque.

Automotive services: When you need an oil change, state inspection, AC maintenance, or car repair, it's much more convenient to have it taken care of close to home.
Transportation: Whether this item ranks high or low on your priority list depends on how often you plan on traveling for work, business, vacations, college, or family visits. For some people, proximity to airports, train stations, bus depots, and major highways can be a major benefit.
Recreational facilities: For families with active lifestyles, being close to tennis courts, golf courses, fitness clubs, playgrounds, walking trails, and other recreation facilities would be considered a big "plus". For others... not so much.
Entertainment: Again, it depends on individual lifestyles, but some people enjoy going to the movies, restaurants, concerts, and the theater on a regular basis.
The value of creating a list of requirements and a "wish list" boils down to clarifying in your own mind the conveniences, services, and facilities that are most important to you and your family. It's also a more efficient method of communicating your hopes and needs to your real estate agent. His or her objective is to help you find the residential property in your target area that best satisfies the majority of your goals, desires, and dreams.
Price Change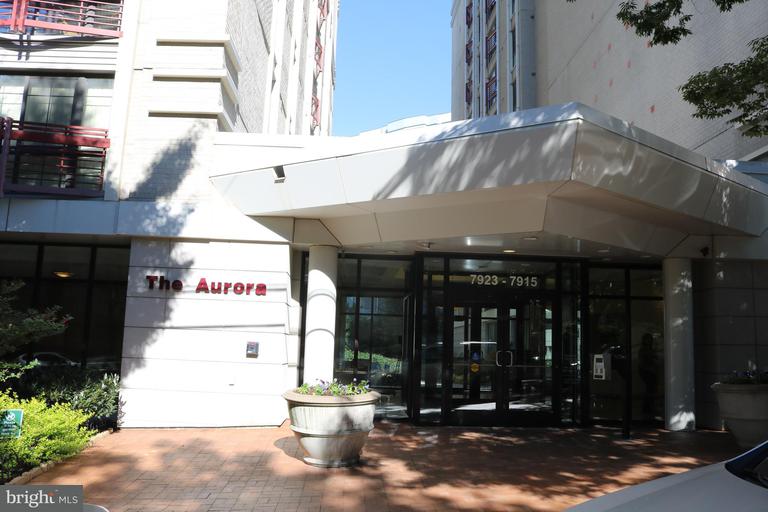 $10,0000 Reduction! Best priced condo in Downtown SS with the LOWEST condo fees in the area!!! Stylish & Modern 2 bed/2 bath with gorgeous gourmet kitchen.Leave car behind in your private parking space.Minutes to great Restaurants,IMAX,Metro and more! Amenities include W/D in unit, On-site Manager, Gym,& Beautiful lobby. Live close to DC without paying DC prices! Entertaining all offers!!
If you have ever wanted to get rid of all of your stuff and start over, you're not alone. Often, we get tired of the same old same in our own homes, and fail to see the potential inside of it. The key to loving your home is often not what is in it, but how you make use of what's in it. There's so many ways that you can make the home that you feel so-so about turn into a home that you love. Here's some very powerful tips to help you decorate with intention and style. We know that you'll love your home again after trying out some of these tips:
Decorate For Function Not Looks
Function is one of the most important words that you'll use when it comes to the interior design of your home. Some questions you may ask are:
What purpose does this room serve?
What purpose does this item serve?
Does this couch/artwork/chair make you happy?
A room could be the most pristinely decorated room you have ever seen, but if it doesn't serve some kind of a purpose, you can write it off as wasted space inside of your home. If something doesn't serve a purpose, especially if that purpose is making you happy, then it's time to say goodbye to certain things inside of your home.
Only One Piece Of Furniture Should Stand Out In Every Room
One key piece of decorating advice is for you to have one simple focal point in each room. There's no need for a fish tank, a loud orange couch and a giant painting all in the same room. Give each and every item that's important to you its due space. That's not to say one painting is enough in your living room, but use your judgement when it comes to what you want to stand out and where. If a room is too busy, the overwhelming look takes away from the room and all of the items in it. You don't want pieces of furniture and artwork all competing for the attention of those who are within the room.
Lighting Should Be Balanced
Maybe you're unhappy with your home because you have very little natural light in your home. There's ways you could add some natural light through construction, but it probably isn't necessary. Use the rule that each room should have four sources of light counting windows, overhead lights, lamps and even wall mounted lights. This will keep the rooms in your home balanced with light. When the room is brighter, you'll be happier, even without access to tons of natural light.